SOTI Connect provides complete lifecycle management of TSC Printronix Auto ID desktop, industrial and RFID printer models.
Its highly flexible, data-driven architecture means new printers are quickly supported and managed, reducing deployment time for IoT initiatives. SOTI Connect delivers on what matters: increased reliability of an organization's printer fleet and the quality of the materials being printed.
5 Reasons to Choose SOTI Connect for Your Printers
Easily Update Firmware and Apps from a Single Console


Remotely install maintenance releases or add new capabilities from TSC Printronix Auto ID to enable the latest and greatest features.



Reduce Unexpected Print Downtime and Workflow Disruptions


Set up automation rules to issue alerts and actions when pre-defined conditions are met to empower IT administrators to stay ahead of end user needs.



Change Printer Settings From Any Location


Adjust configurations and settings remotely to maintain print consistency and ensure optimal print quality.




Provide Visibility and Management for Unattended Business-Critical Printers




Instant access and real-time information to printer endpoints, and the ability to immediately troubleshoot and resolve issues, eliminates unnecessary and expensive onsite maintenance, returns and Direct-to-Factory repairs.



Collect and Analyze Data to Continue Optimal Printer Performance


From battery level to operating temperature, collect valuable printer health information to fine tune configurations and ensure printers reliably operate at full capacity, around the clock.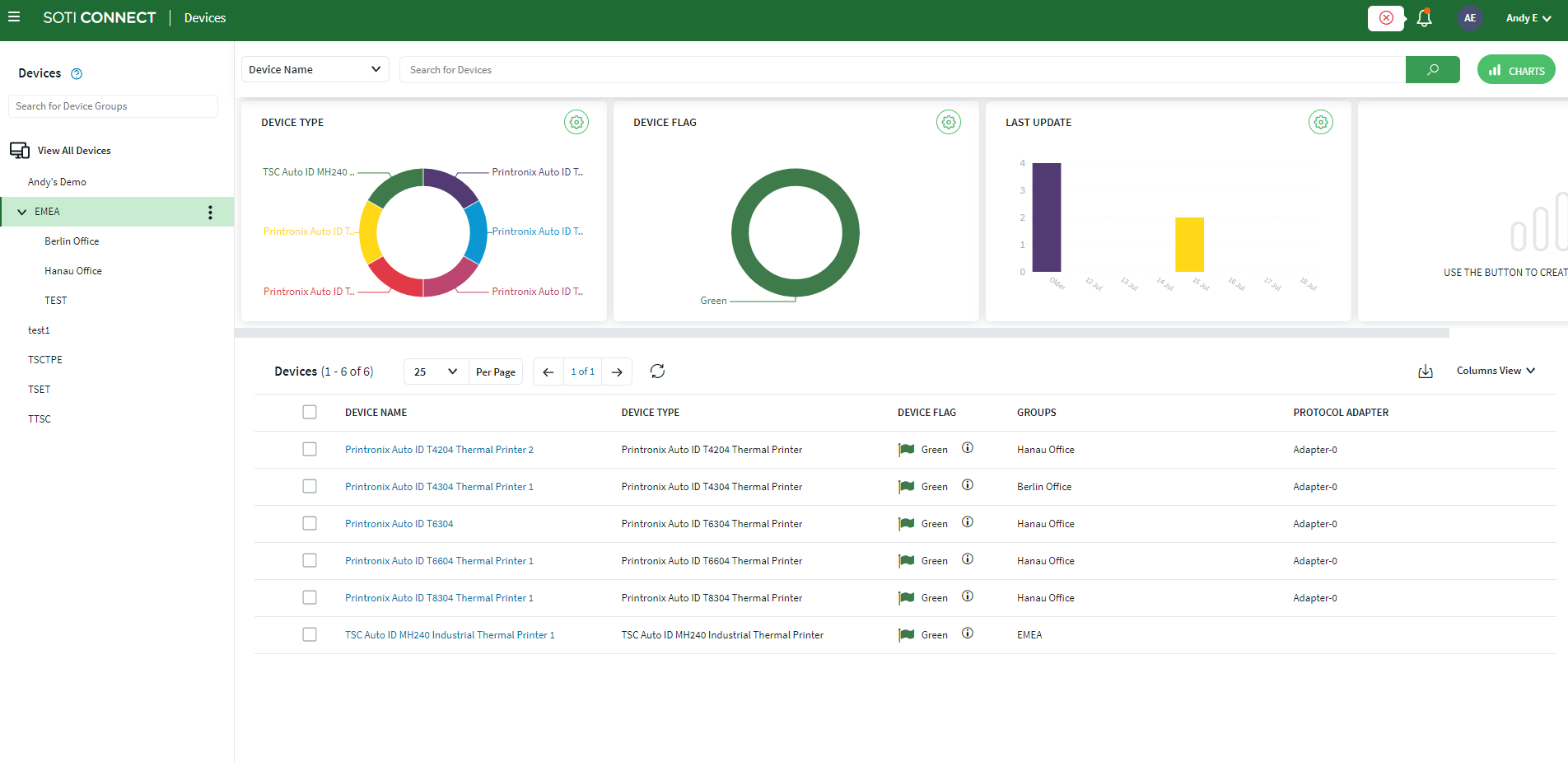 Want more information about managing your printers with SOTI Connect?
TSC Printronix Auto ID Printers Managed by SOTI Connect